Everything seemed to indicate that "Black Widow" will be released in theaters in November, and Scarlett Johansson will reprise the role of Natasha Romanoff. Then of course because of 2020, now Black Widow is scheduled for May 7, 2021.
Anyway, over the years and the Marvel movies, the affection for Black Widow has grown. Natasha Romanoff became an essential part of The Avengers, and justice will finally be done with her solo film, despite the coronavirus pandemic that affects the entire world.

Also: Scarlett Johansson's Hot Black Widow Inspired Bosideng Campaign
In addition to being Scarlett Johansson's eighth time to take on the role of Black Widow, this film will also mark a decade since this character's debut in the Marvel Universe, dating back to the premiere of Iron Man 2 in 2010.
To warm your engines towards the premiere of Black Widow, we tell you everything you need to know about this character and Scarlett Johansson's preparation behind the scenes.
Black Widow does not wear underwear
In several films, Scarlett Johansson has had to wear the typical Black Widow costume, which is very close to the body. When filming in New Mexico, the actress had to endure hellish temperatures, so they decided not to put any clothes under her.
Emily Blunt was about to be Black Widow
For Iron Man 2 (2010), Emily Blunt had already been cast as Black Widow. However, the actress abandoned the Marvel movie to participate in Gulliver's Travels (2010) with Jack Black. After Eliza Dushku, Angelina Jolie, and Natalie Portman turned down the role, it eventually came to Scarlett Johansson.
Marvel paid the Black Widow very little
Many criticized the wage gap experienced in Iron Man 2 (2010), and it is even believed that it was why Emily Blunt rejected the opportunity. Although the exact amount that Scarlett Johansson was paid is not known, the actress negotiated a better deal for the rest of the Avengers films (2012).
Scarlett Johansson changed thanks to Black Widow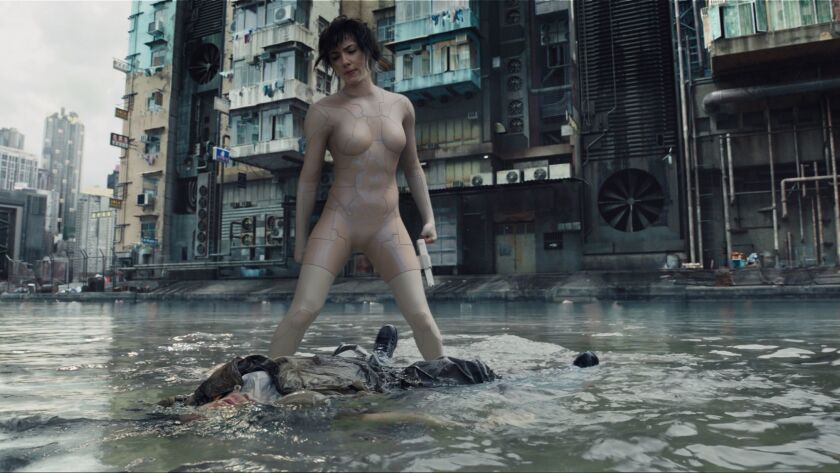 Before playing the spy, Scarlett Johansson was stereotyped as a seductive actress and began to play roles in romantic movies. But the actress hated it, as she believed she was being confined to a stereotype. Thanks to her work at Marvel, she then had the opportunity to make the leap to action stories like Lucy (2014) and Ghost in the Shell (2017).
The Black Widow was pregnant
During the filming of Avengers: Age of Ultron (2015), Scarlett Johansson was pregnant with her first child, so the studio had to work under pressure to complete her scenes on time. That is why they had to use three different doubles for Natasha's sequences and then replace their faces digitally with that of the actress.
Scarlett Johansson learned Russian
Even though Natasha does not use the Russian language for more than a few lines in Avengers (2012), Scarlett decided to commit to the role and worked alongside a language expert for that moment on camera.
David Bowie's ex-wife was almost Black Widow
In the 1970s, David Bowie's then-wife Angela (Mary Angela Barnett) wanted to portray the Black Widow on a TV show. She even contacted Stan Lee and got permission to start developing a show, but the project failed.
Scarlett Johansson almost broke her coach's nose
When preparing for Iron Man 2 (2010), Scarlett worked alongside private trainer Eric Johnson. In one of her sessions, she had to climb a rope, but she slipped and hit Eric on the nose, hurting his nose.
The Black Widow's Training
To bring Natasha Romanoff to life in the Marvel Universe, Scarlett Johansson trains to increase her stamina, not so much to lose weight. The actress conducts training sessions five times a week, with jumping jacks and resistance. He also takes classes in weight lifting, gymnastics, hand-to-hand combat, yoga, and Pilates.